HOW TO BUY / SELL WITH US :
SELL TO US -

Here at R.W.I. we buy a wide range of precious metals. We are always on the hunt for the best quality Rare Coins, Gold, Silver, and Bullion items. If you have qulity precious metals you can count us on to pay top dollar as well as same day payment after item's are received. R.W.I does have extremely high quality standards and only buys/sells the BEST precious metals. We reserve the right to return any items that do not meet our high quality standards.
Selling to us is painless and easy. Our sales specialists are HIGHLY qualified and will give you a price quote on any precious metal items.
Take advantage of a rare wealth of opportunity and start doing business with us today!
If you have nice coins...WE WANT YOU BUSINESS! Contact us today or fill out the BUY / SELL REQUEST below and we will contact you!

CHECK OUT OUR DAILY
U.S. GOLD AND SILVER SPREADSHEET
READY TO START DOING BUSI

N

ESS WITH US?

CLICK BELOW TO GET STARTED!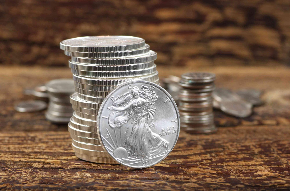 BUYING FROM US -

R.W.I is the largest wholesale precious metals dealer in the Florida area. We pride ourselves in our ability to provide only the best quality coins to our customers at UN-BEATABLE prices! We specilaize in a variety of diffrent precious metals divsions....

- RARE COINS -
- MODERN COINS -

- U.S. and WORLD GOLD AND SILVER -

- VARITY OF BULLION ITEMS -
- AND MORE! -

We are ready to start providing your company with top of the line precious metals. Visit our CONTACT US page or fill out the BUY / SELL REQUEST below and we will contact you!